GALWAY BAY AUTHENTIC IRISH EGG NOG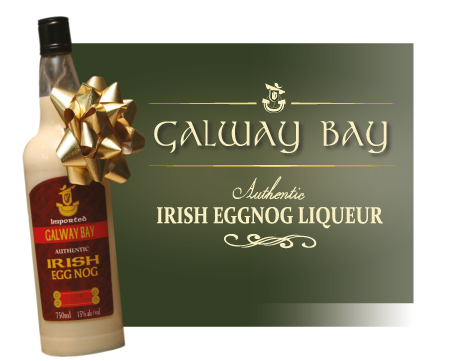 Born deep in the heart of the Irish Countryside...
Crafted with talented master-blenders from the rich pastures of County Cavan, just outside of Dublin, we have perfected this one-of-a-kind recipe. Their time-crafted knowledge of fine Irish cream and Whiskeys combined with our passion for delivering exceptional beverages makes this the most delightfully unique Irish Eggnog in the world.

What makes this holiday beverage so special is the hint of a perfectly smooth and well-rested Irish Whiskey blended with a rich, genuine Irish cream spiced with vanilla notes in just the right proportions to deliver a mellow, warm and comforting experience with every sip.

Much more than a festive drink, this handcrafted beverage is a Galway Bay family tradition! Slainte!
---
---